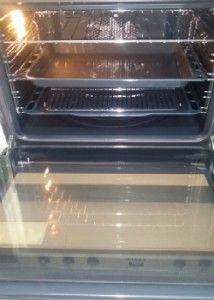 If there is lots of grime, dirt and stains on your oven, both from inside and on the outer parts, you should use our professional oven cleaning services.
They are the best solution for any dirty oven in Golders Green. We work with enthusiasm and delight because we know that after we are done with the job, our customers are very happy with the outcome.
We help Londoners get the most of their service. We use the finest equipment, the latest techniques and the best cleaners. You will not be sorry for choosing our reputable agency. Cleaners Golders Green would love to give you a hand. Get in touch with us soon.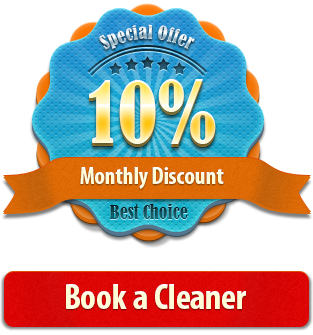 Oven Cleaning
Single Oven (60cm)

£45

Double Oven

£63

Hob
from

£23

Extractor
from

£20

Microwave

£20

Combination Microwave Ovens

£25

Shelves & Racks (each)

£2

Trays (each)

£2.5

BBQ racks (each)

£3

Range
from

£90

Aga
from

£105
Oven Cleaners in Golders Green
"My name is Holly and I used your oven cleaning service yesterday. I can't thank your technicians enough for the detailed cleaning they gave my greasy oven, I thought it was impossible to remove those carbon deposits and grease. I have to admit the service is very affordable and effective." – Holly
If you are up for getting your oven cleaned from top to bottom, including all the parts inside, you will find our oven cleaning company very efficient and thorough. We not only scrub the outer parts of the appliance, but we also have a look inside. We can assure you it's worth a try.
Reasons to book a service:
Very efficient and detail-oriented
Great customer support team available 24 hours
Services in and around Golders Green
Professional attitude
Quick results
Not only are we going to scrub your oven on the outside, we will take your appliance apart to provide a deep and complete cleaning that covers every single part.
As for the products we use, they are very effective and specially formulated for our oven cleaning purposes. They can loosen grease and dirt, remove stubborn stains and leave a shiny surface. The best thing about them is that they are non-abrasive and non-hazardous for your family. Check our prices.
This is how we guarantee that our service is safe for children, pets, pregnant women, etc. Not to mention, once we remove all the grime and grease from your oven, you can use it right away. There is no need to wait a while to cook. You'll see that the results will be fascinating.
See our services:
Deep Cleaning Golders Green
Gardening Services Golders Green
Upholstery Cleaning Golders Green
Carpet Cleaning Golders Green
After Builders Cleaning Golders Green
End Of Tenancy Cleaning Golders Green
Office Cleaning Golders Green
Patio Cleaning Golders Green
The next thing you should know about us is that we cover Golders Green. Do you live there? Then don't wait for later. You can book a service straight away. Our assistants will help you get everything the right way. If your oven is dirty and you want to use our help, feel free to call us. Our telephone lines are open for you. Just get in touch with us.